Message from the Dean
---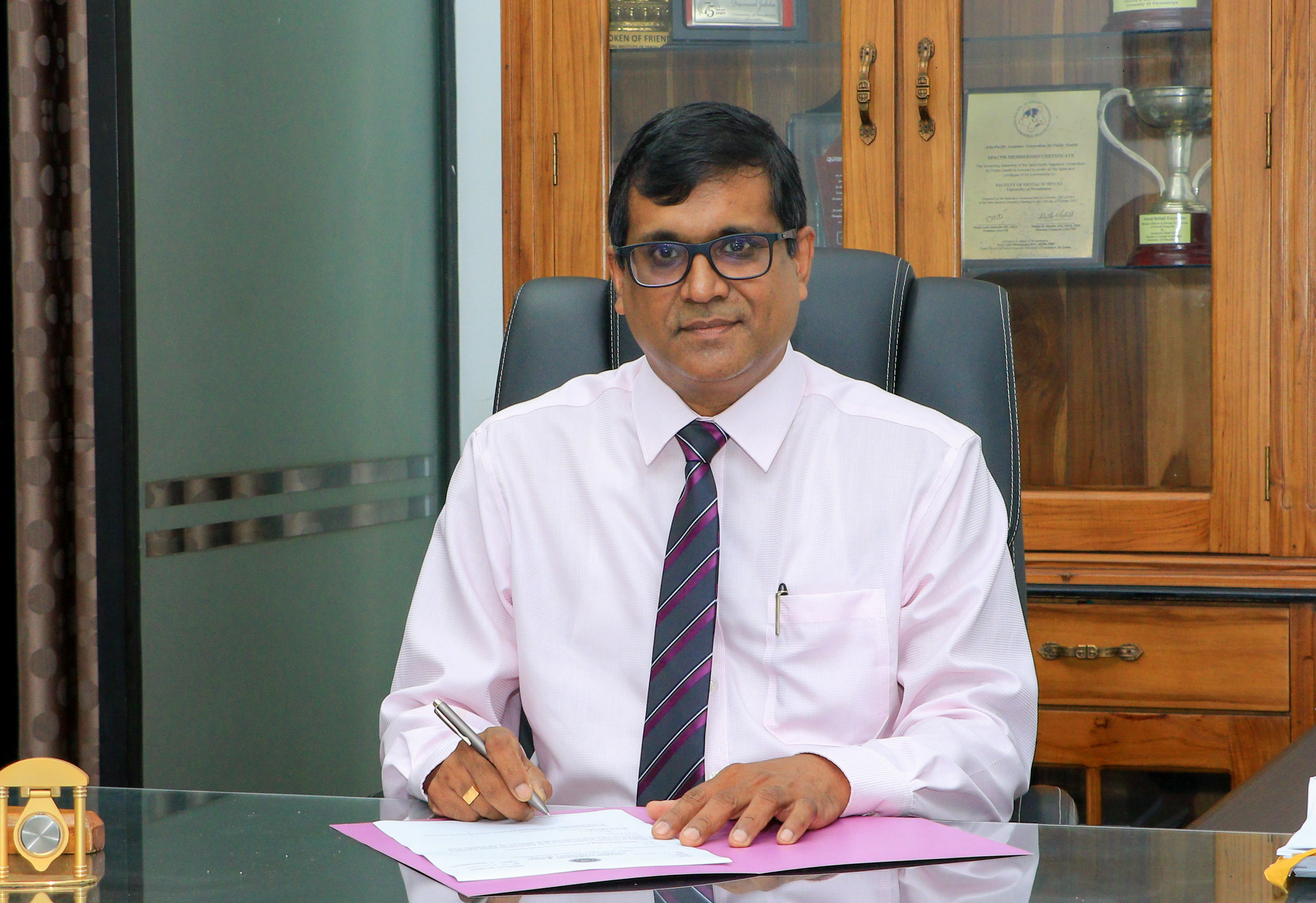 Welcome to the Faculty of Dental Sciences of the University of Peradeniya
The Faculty of Dental Sciences (FDS) at University of Peradeniya, is the only institute in Sri Lanka which offers five year undergraduate degree programme in Dentistry leading to Bachelor of Dental Surgery.

The faculty is geared to fulfill its vision to be a centre of excellence in dental education, research and oral health care. It consists of seven academic/clinical departments, with many affiliated divisions and a well-equipped dental teaching hospital which functions as a tertiary referral centre for oro-facial diseases. Today FDS has facilities in par with highly rated dental faculties in the region and faculty is blessed with a well-qualified academic and academic support staff. With modernized facilities, a redesigned curriculum with early introduction to clinical and comprehensive oral health care the faculty is in a position to provide high quality teaching, advanced research and excellent patientcare.

It also offers postgraduate research programmes leading to MPhil and PhD degrees. Clinical postgraduate degrees leading to Board Certification as specialists in various disciplines of dentistry are carried out in collaboration with the Post Graduate Institute of Medicine. MSc programmes in different subjects in Dentistry and certificate courses are also postgraduate programmes conducted by the faculty.

In addition, the Dental Auxiliary Training School which is affiliated to the faculty offers diploma programs in dental technology and dental surgery assisting.

Those who achieve the rare opportunity to enter this residential university are blessed with unparalleled opportunities when compared to students in other universities in the country. Studying at this beautiful university provides a unique exposure to diverse cultural and intellectual climate representing all segments of the country. This will undoubtedly create a relaxed academic environment and a memorable youthful experience to flourish the future students.

I am very confident that the graduates produced by the FDS are of the highest standards and should have the ability to work anywhere in the world carrying the prestigious name of University of Peradeniya.
Dr JAVP Jayasinghe
Dean/Faculty of Dental Sciences